October 2, 2016
On the opening of "Friends: Passed and Present", a group exhibition is now on view in Haven SBX Gallery, Ruonan Yan was interviewed by journalist Courtney Vinopal, who is also the author of article "A New Art Gallery Opens in the South Bronx" on NY CITY LENS.
The article introduced Haven SBX, a newly opened fine art gallery is attracting artists around the city and creating more artistic vibe to the neighborhood. Including Ruonan Yan, most participated artists are covered in the article.
Picturing the Unprintable
Oct 9th, 2016
Ruonan Yan's woodcut print "Pig feet" is now on view in Flux Factory, Long Island City for the NYAA alumni exhibition "Picturing the unprintable".
This exhibition to showcase the studio practices of Alumni since passing through the MFA program at the New York Academy of Art. The title of this show, "Picturing the Unprintable" is inspired by Hemingway's novel For Whom the Bell Tolls and the character Agustin, the roughish and romantic gypsy soldier residing in the Spanish mountains.
The AANYAA is an independent not-for-profit organization made up of graduates of the New York Academy of Art, led by a board of alumni volunteers.
Up to bronx
September 15, 2016 Bronx, NY
Ruonan Yan is very happy to announce that her work "Magly" is showing in Haven SBX Gallery, Bronx for the upcoming group exhibition "Friends: Passed and Present".
This is a group exhibition featuring friends who have passed and are very much still present. As well as old and new friends. Though not a thematically driven show, some themes are present: Expressionism, outsider art, time, the figure, sex, and more. Mediums include: painting, drawing, photography, ceramics, glass, poetry, found objects, and more. This is not a static show, new work will be added and others will rotate out fluidly throughout the exhibition.
Vogue FEATURE
APRIL 5, 2016 TriBeCa, New York
On the Tribeca Ball 2016, an annual fund raising party of New York Academy of Art, also one of the biggest even in New York City, Ruonan Yan's works were impressed by many guests. Her work "Broccoli " and "West Wind Rustle 西风响 " are featured on the next day Vogue article.
It's such a honor to be featured in one of the most important press in the world. Among over 100 artists on the show, three of them left deep impression to the writer Mark Guiducci. The next day of the article publishing, Broccoli was purchased by a private collector right away.
Nudes & Jewels
APRIL 15, 2016 Brooklyn NY
Ruonan Yan is pleased to announce that her sumi ink drawings is now showing in a local art exhibition "Nudes & Jewels" in Collier West gallery in Brooklyn, NY, a unique exhibition featuring fine art nudes and contemporary jewelry. The exhibition included a group of amazing figurative art from emerging and established artists, including more than 10 of Ruonan's figure ink drawings.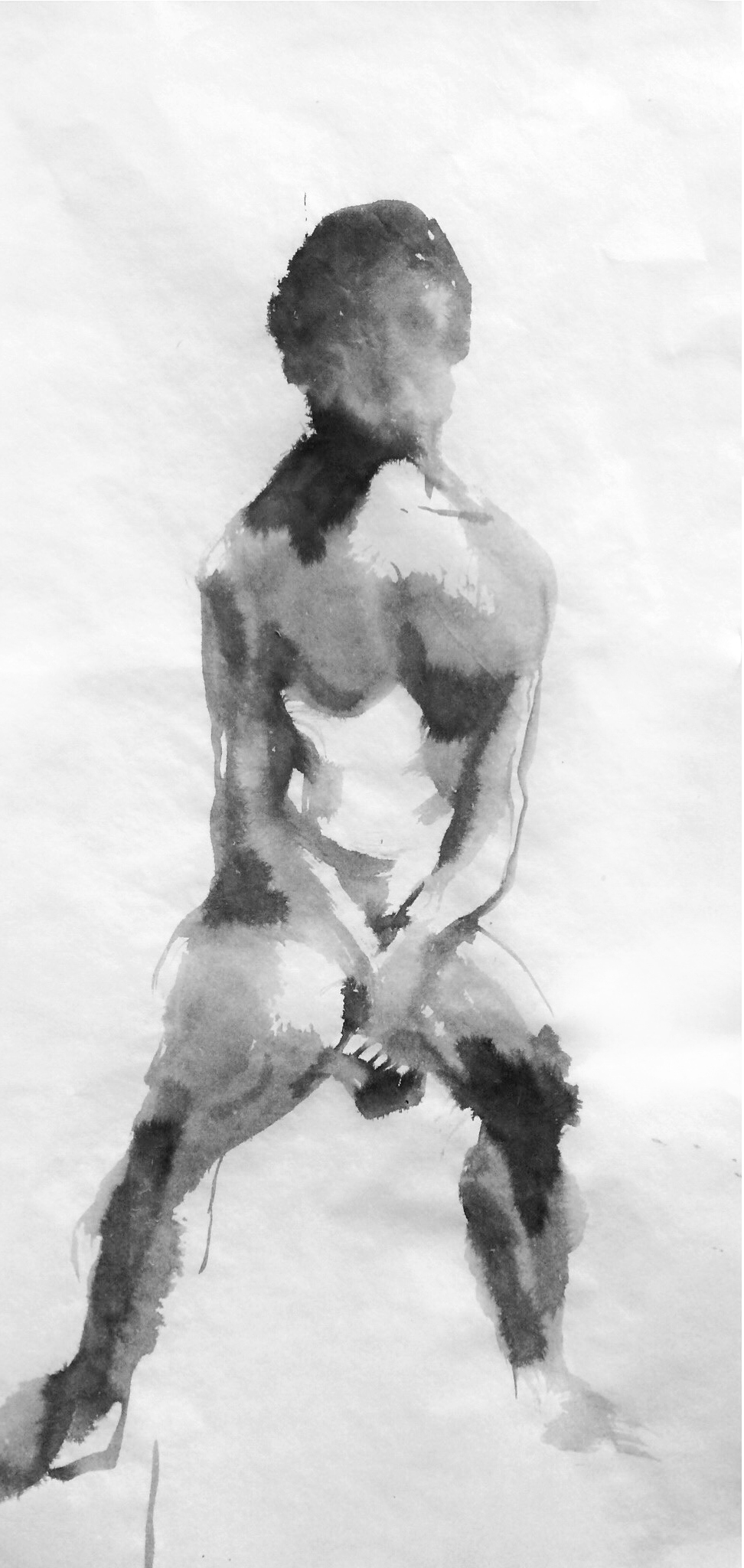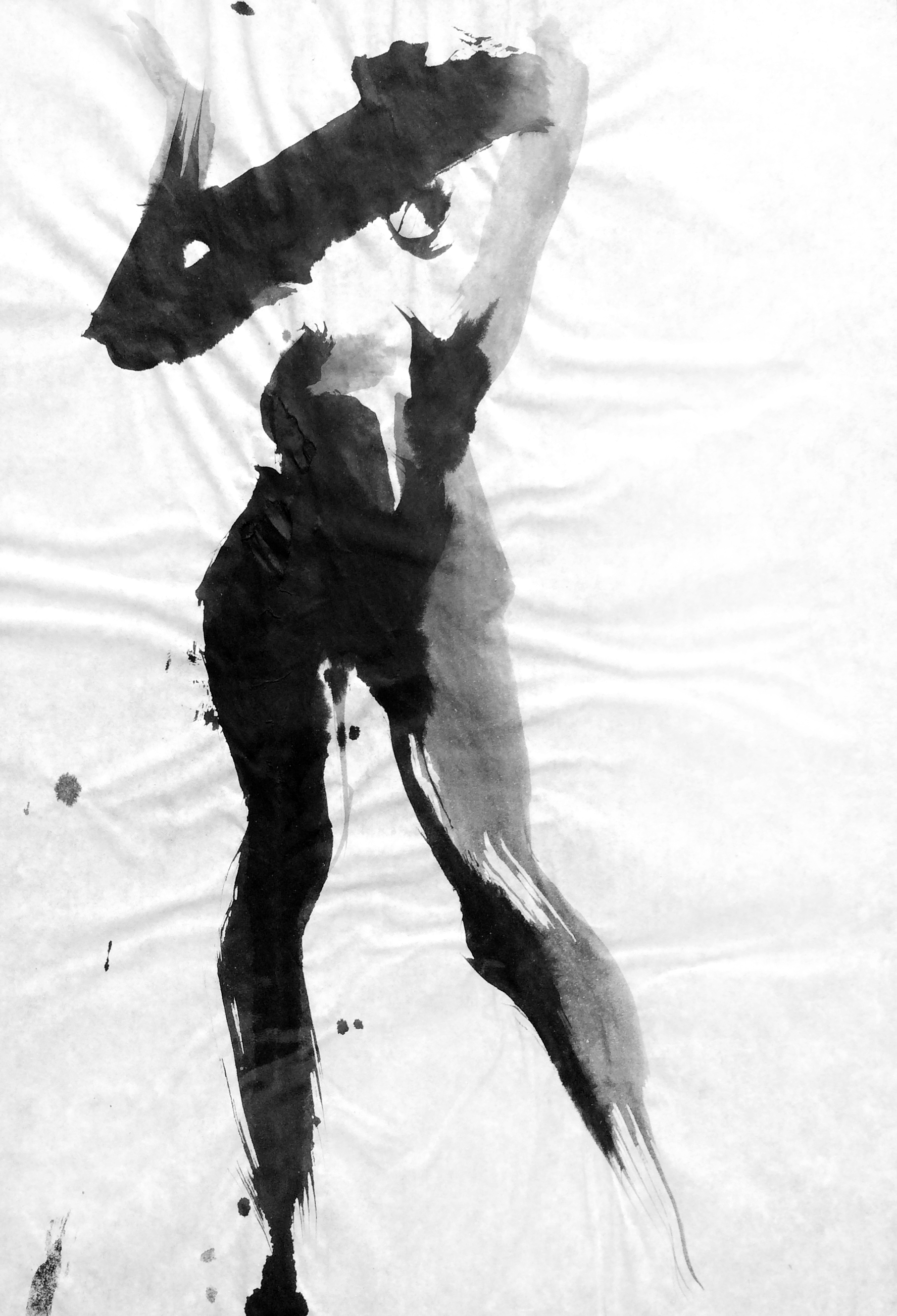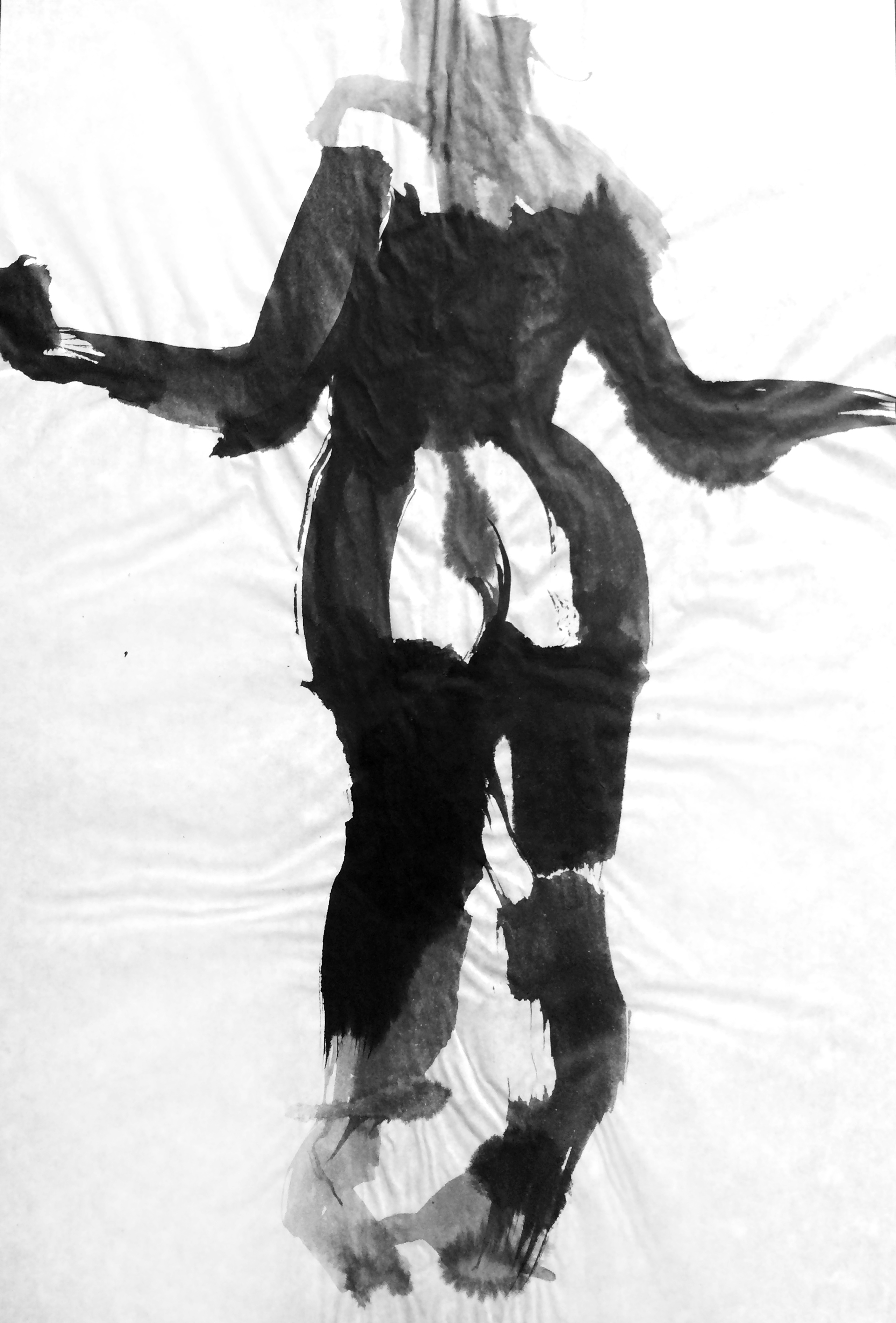 APRIL 9, 2016 Baltimore, MD
Ruonan Yan's Pig Feet 猪脚 is selected in the pop-up show in Paper Base, an independent print studio in Baltimore, MD. Ruonan Yan is very happy to support local printmaking studio that ran by young emerging artists like her.
Photo credits belongs the photographers.
SGCI CONFERENCE 2016
MARCH 30, 2016 Portland, OR
"The SGCI is the largest print organization in North America. Its annual conference is the biggest annual gathering focused on the field of printmaking. Artists from all 50 states attend the conference. Regular international attendees come from Canada, South and Central America, and Europe." (From SGCI Facebook Page)
This year, SGCI is hold in beautiful Portland, OR. Ruonan Yan's printmaking works are included as a part of New York Academy of Art's exhibit.
Photo credits belongs the photographers.
Magical night in TriBeCa
April 13th, 2015
Presented by New York Academy of Art, TriBeCa Ball is one of the most famous art party in New York City. This year, Ruonan Yan is very honor to participate in as a studio artist. The party attracted 600 guests and art lover, including celebrities, public figures, and major presses.
Little Pieces x Master Piece
DECEMBER 31, 2015 Shanghai, China
The "Little Monster Project" Volume 2 Exhibition" --Little Pieces X Master Pieces is now open in Shanghai 衡山和集, curated by Banana Fish Books (香蕉鱼书店) and Life magazine (生活月刊). More than 100 two inches independent mini zines and gigantic 10-years-running urban elite magazines showing in one room.
Ruonan Yan's zine "Inking New York", sketches of New York subway passengers is a part of the show.
Photo credits belongs the photographers.
"inking new york" zine publish
Ruonan is very honor to be selected in the Little Monster Zines project.
This project is started and published by Banana FIsh Book, a Chinese artist book publisher base on Shanghai. The idea is to print 1000 55mmx44mm mini zines by risograph printer. Ruonan Yan is very glad to join the second volume of this project. The title of Ruonan's zine is "Inking New York", consist of 12 ink portraits, cut from the daily drawings Ruonan makes on New York subway.
It's happening!
exhibitions around the world
DECEMBER 6, 2012 Paris, France
Ruonan Yan's award-winning poster is now non-stop travelling around the world with Poster for Tomorrow team for a series of international exhibitions.
Photo credits belongs the photographers.
Thank you paris!
October 11, 2012 Paris, France
Huge congratulation! Ruonan Yan's poster design "Stop Ignoring" won the top 10 award in Poster for Tomorrow "Gender Equality" poster design competition.
Poster for Tomorrow is an independent, non-profit organisation based in Paris. They hold annual poster design competition on social issue theme each year. This world-famous event attracts thousands designers and artists to participate. 100 posters would be selected from a great deal of entries and the 10 of them would be award as the final winners.
In 2012, the theme is: Gender Equality. 3020 posters were received from 105 countries. Winning this award is a very big honor to Ruonan Yan. A series of exhibitions will be held around the world very soon! The first stop is Paris! Don't miss it!